Seasonal allergies can cause runny noses, itchy eyes, and nasal congestion. However, there are a few simple steps you can take to avoid these allergy outbreaks.
1. Avoid allergy triggers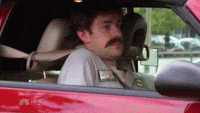 The trick to avoiding seasonal allergies is getting to know which plants provoke an allergic response and when the plants bloom. Once you have a grasp on this, you can try to avoid an outbreak. Below is a detailed description of plants that commonly cause allergies and in which seasons they bloom.
2. Monitor the local pollen & mold counts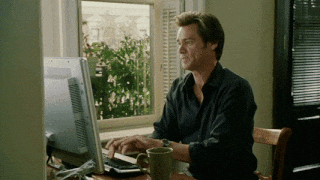 The Weather Channel and local weather stations monitor local pollen and mold counts. Check the counts each day and plan accordingly. On days with high counts, it is best to avoid spending time outdoors and to keep your windows and doors shut.
3. Take a shower before bed
Taking a shower before bed washes off the pollen and dust that may have collected on your skin and in your hair. This helps keep pollen out of your bedroom, further irritating your allergies while you sleep. If you have a dog, then do not allow it into your bed during allergy season, as it collects allergens on its fur.
4. Avoid outdoor chores or use protection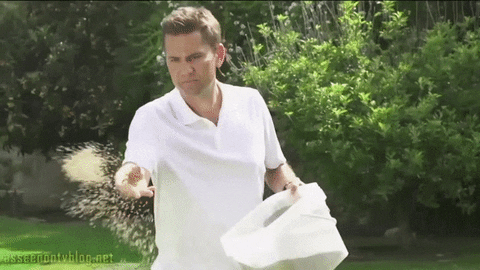 Outdoor chores, especially mowing the lawn, often bring you into direct contact with allergens. If you are able, then have someone else do these chores during allergy season. If you must complete the work yourself, make sure you are wearing long pants, a long sleeve shirt, and closed toe shoes.
You should also wear a face mask so that you do not inhale the allergens. Be sure to wash the clothes you used to avoid spreading the allergens into your home.
5. Keep windows and doors shut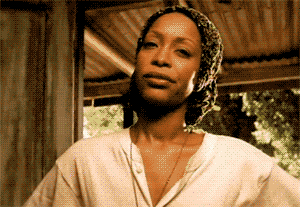 A beautiful spring day often comes with a breeze full of pollen. On high pollen count days, be sure to keep your doors and windows shut. Use an air conditioner to circulate air or a fan with a filter so that the allergens do not enter the house.
Symptoms & causes of seasonal allergies
Seasonal allergies, or hay fever, occurs when your immune system comes into contact with something that it identifies as dangerous. It responds to that substance by releasing certain histamines which in turn produces an allergic reaction. Typically this manifests as cold-like symptoms. These include sneezing, runny nose, congestion, itchy eyes, fatigue, and sinus pressure.
Triggers of seasonal allergies differ by season depending on what plants are in bloom during that time of the year.
Below is a list of common allergens by season:
Winter
In the South, cedar pollen is high in January and other tree pollen like alder and maple appear in February. However, in general, winter is typically a safe season for allergies. Most allergens are dormant in winter.
If you are prone to outdoor allergies, then indoor allergies might also affect you. It is important during this time to replace air filters, change bedding regularly, and keep surfaces clean and free of dust. Using a humidifier can also help your sinuses stay healthy in dry, cold winter air.
Spring
High-allergen plants such as weeds and grasses bloom in the spring. Trees like alder, ash, and elm also bloom and cause allergies.
Summer
Grasses usually cause summertime allergies. According to the Asthma and Allergy Foundation, grasses constitute the most common cause of allergies. Many people are allergic to bermuda, oat, and ryegrasses and weeds like pigweed, ragweed, and nettle that also bloom in summer.
Fall
Weeds still grow in the South during autumn, but otherwise, the air starts to clear this time of year.
Should I use allergy medication?
Medication can help control allergic reactions. Your primary care doctor at ARcare will set up a simple allergy control plan that is best for you.
Over-the-counter antihistamines can be a quick-fix to allergic reactions. If you are experiencing an allergic reaction to seasonal allergens, then you can visit your local drugstore, and speak to a pharmacist about your symptoms. They can direct you to an appropriate over-the-counter antihistamine.
Indoor allergies
Indoor allergens may also irritate those who experience seasonal allergies. Indoor allergens include dust mites, pet dander, mold, and cockroach droppings. Simply keeping a clean house can help you avoid annoying allergy symptoms.
Dust surfaces regularly and properly
One of the best ways to control indoor allergies is to control dust. Dust mites are a common allergy culprit, and they thrive in dust. However, when you are dusting, the worst thing to do is brush the dust into the air where you can inhale it. The best way to clean dust is with a damp or treated cloth, forcing the dust to collect onto the cloth you will later remove by washing it.
Vacuum
Vacuuming carpet regularly and even daily will keep it free of dust and dander which can irritate allergies.
Use clean bedding
Regularly change bedding and other pillowcases to keep away dust and dander.
Use green cleaning products
Some people have allergic reactions to the strong chemicals found in many cleaning products. Try using "green" or "sensitive" cleaning products to see if that helps reduce your allergy symptoms.
Find A Community Health Clinic or Primary Care Doctor in Mississippi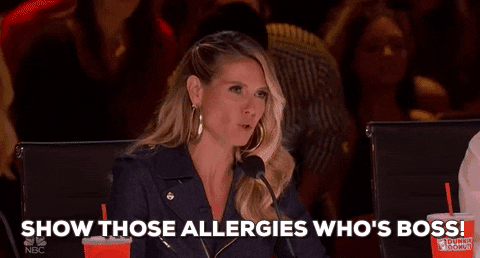 The best way to fight allergies is to make a plan with a primary care doctor. Find a primary care provider you can trust, or community health clinic, in Mississippi with MississippiCare.
We can connect you with a qualified healthcare provider for your needs. We work with qualified, excellent providers in primary care, pediatrics, pharmacy, and many more sectors of the healthcare industry. Call 877-876-8032 or click here to book an appointment today.